The playlists, assets and configuration for the players which are not on the network can be exported and imported in a USB drive/stick as follows
1. Register the player with the ID shown on TV screen and assign it to a group
2. Configure Group settings and assign playlists with schedule times(optional)
3. Once done, click the button "Export to USB for offline loading" next to Deploy button in Group details screen as shown in screenshot.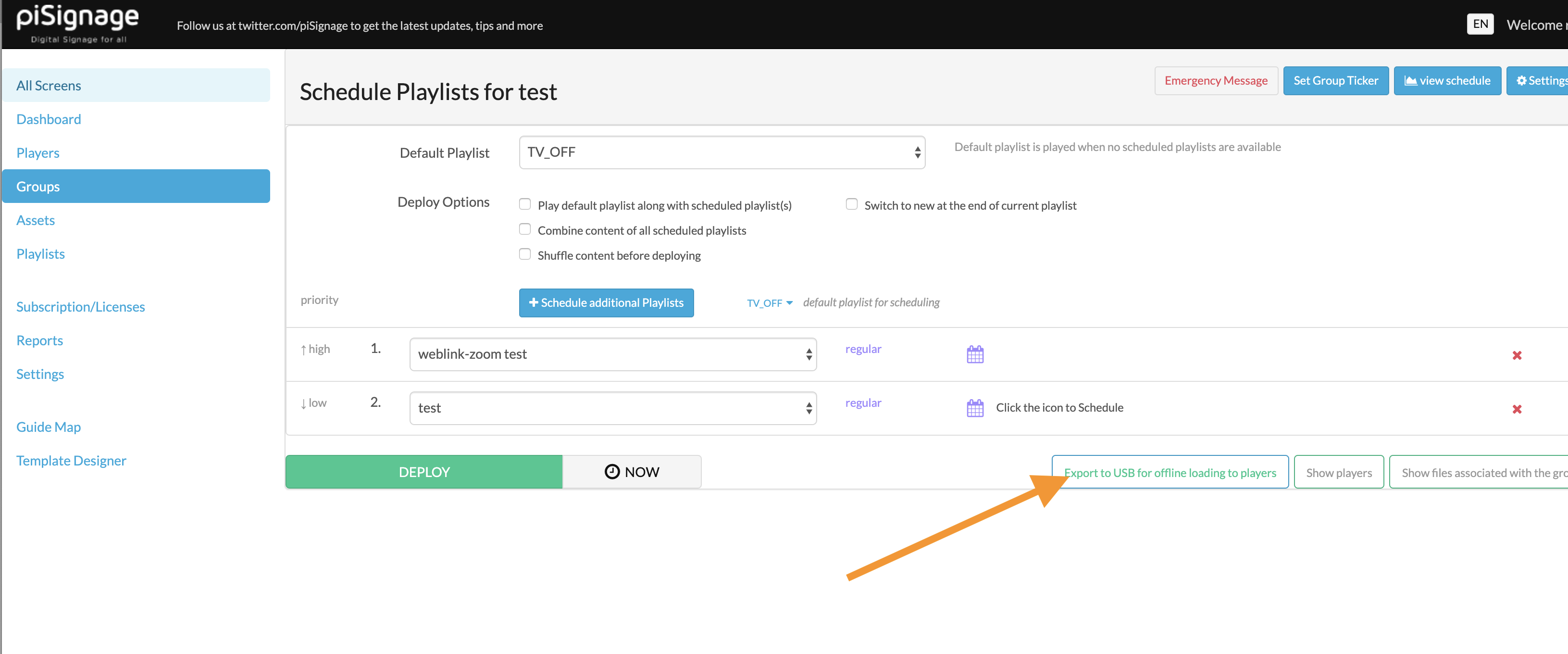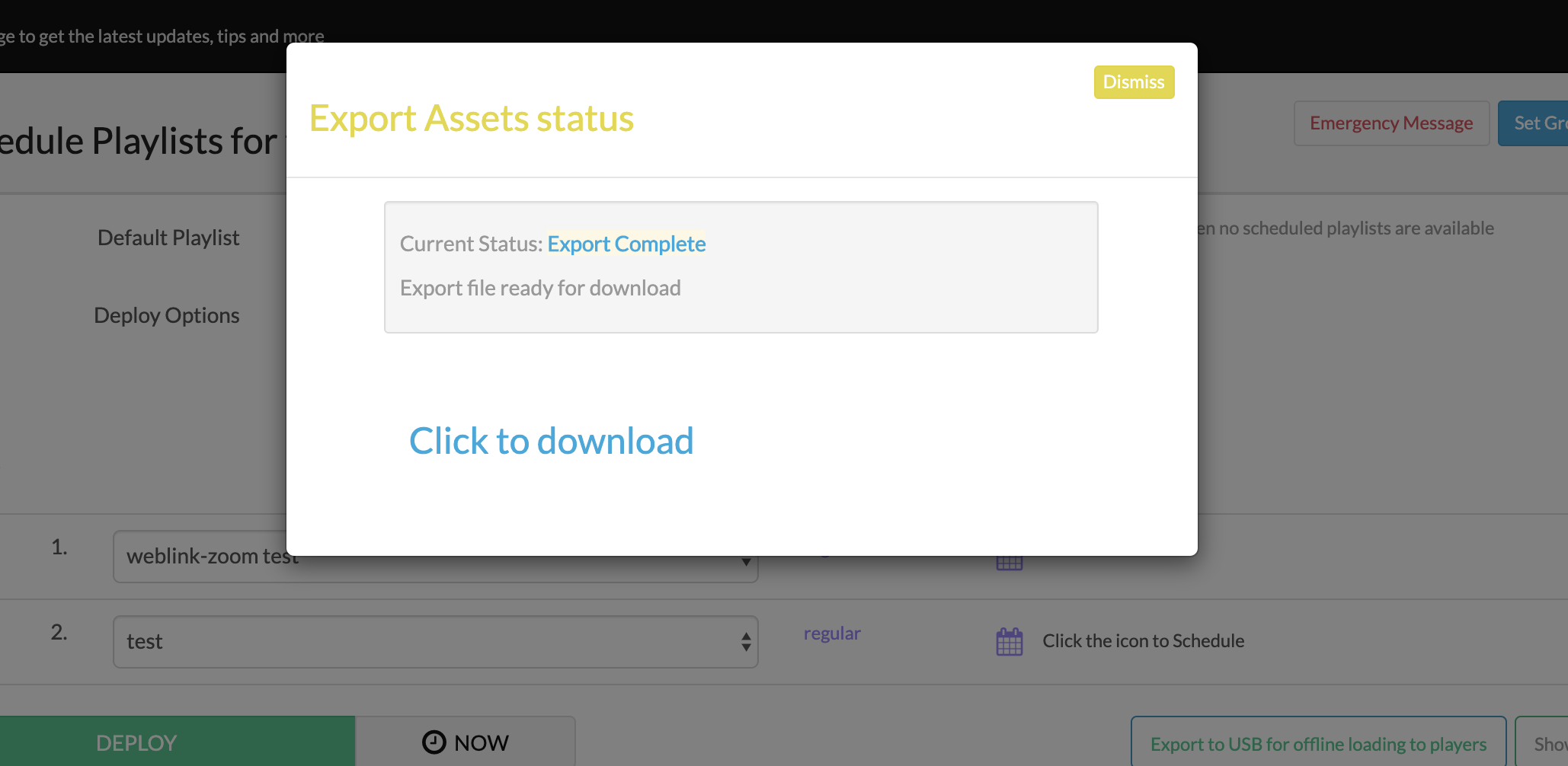 4. Copy the downloaded file as it is without renaming to USB
5. Insert the USB stick to pi player and wait. Player will copy the assets and playlists and reboot.